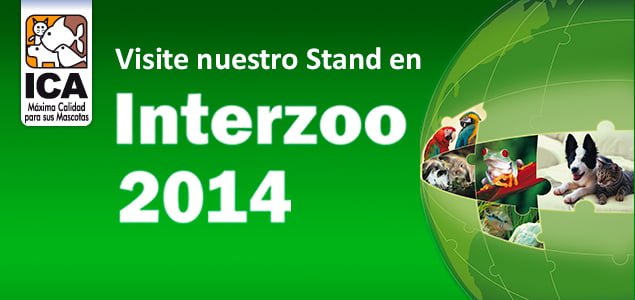 Visit ICA at the Interzoo´14 Trade Fair
Once again this year, ICA will be present at the international pet product trade fair Interzoo'14. Our stand will include in-house products and our aquarium lines and brands of food and seeds, as well as latest new products from ICA.The trade fair is to take place from 29th May to 2nd June 2014 in Nuremberg, (Germany) and we would like to invite you to visit us at our stand located in Hall 9, Stand 431.ICA is the leader in the aquarium manufacturing sector in Spain, with the famous Aqualight, Aqualed, Aqualed Pro and Aqualux brands and, the new Nano Aqualed launched this February, a small, compact and minimalistic aquarium that we will show at the trade fair.In terms of our wide range of food and seeds for birds and rodents, we have also renewed the Delicatessen range, which is now much more complete, with new products, larger packaging and an even cheaper price to continue offering the best price-quality ratio in the market.
Trackback from your site.